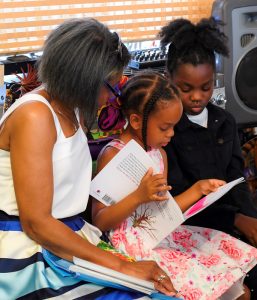 Carrol is a published author of children's books, with an extensive background in Personal Development Coaching and Mentoring as well as a Cognitive Behavioural Therapist. These books captivate children's imagination whilst providing cultural diversity in an enchanting way. So, you can give children access to books you wish you had as a child!
I live in Trafford, Manchester but spent my early childhood growing up in the beautiful countryside of Mount Olive, Ginger Ridge, on the Caribbean Island of Jamaica.
While I was growing up and when I became a mother I struggled to find picture books with children that look like me and my children.
Whilst, working with disadvantaged children and young people in the care system, my passion for writing was reignited. My wish is for children and young people to feel empowered to pursue their dreams and transform their lives.
Carrol May Coleman Nelson Best Selling Author of Multicultural and Diverse Children's Books, Creator of CMN MAGICAL BOOKS and Brand, Experienced Personal Development Coach and Mentor, Cognitive Behavioural Therapist, Facilitator and Public Speaker 
Legacy Radio, BBC Radio, Radio Diamond, Conscious Radio, Voice Newspaper, Lady Wimbledon Club Magazine, the Advocate Magazine ACCA Stockport, Podcast with Author Nigel Beckles. 
Social Media: Twitter: @carroljay11, Instagram: @carroldollymay